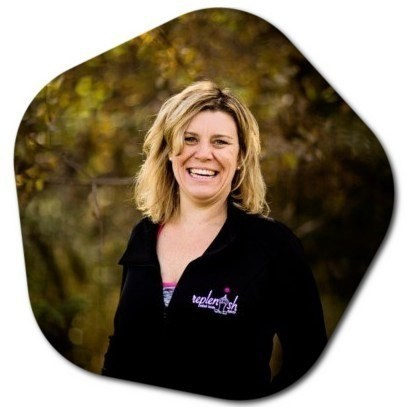 Yoga changed my life. Pure and simple
Welcome Fellow Soul,
I had practiced yoga in gyms and YMCA's across America, and my otherwise non-athletic self needed and loved its physical aspects. However, I wasn't prepared for the impact the ancient practice would have on me mentally and spiritually. When the 8 Limbs of Ashtanga Yoga (a traditional Himalayan yoga philosophy and practice dating back to Vedic times) was laid out in front of my, busy, stressed out, unhealthy, out of balance, crabby and shallow self, it was like discovering all five senses for the first time – all at once. Yoga provided a new lens through which to view the world, myself and my role.
Suddenly, yoga wasn't about poses, pants, and headstands! It was about loving-kindness, connectivity, love, community, balance, self-awareness, strength, flexibility and CHOOSING how to live. Since that day in 2009, the brilliance of this almost 4,000-year-old philosophy and practice has never ceased to amaze, delight, support and transform me!
Yoga teaches self-responsibility and self-kindness, making us accountable for our choices and actions, how we live and what we think, do, say and seek. That's an awful lot, but thankfully, yoga teaches its lessons gently, kindly reminding us that we are all special… but not really. The human experience encourages us to laugh at ourselves, not take things too seriously, forgive and love above all else. It reminds us what it is to live a full life, wholly in mind, body and spirit.  
Today I am a big fan of sharing my yoga practice and teachings with as many Western seekers as I can. I believe many aspects of our North American culture are literally killing you physically, mentally and emotionally. If you have perfected being too busy and stressed out, if you are an over-worked parent, exhausted Mom, or tired soul—there is a way to achieve restoration and inner peace. If you are insecure, sad, angry, bored, living out of balance, seeking calm, in need of restoration and replenishment—I'd love to share with you what I have learned though my own journey.
"Pilgrim"
By Enya
Pilgrim, how you journey
On the road you chose
To find out why the winds die
And where the stories go.
 All days come from one day
That much you must know,
You cannot change what's over
But only where you go.
Pilgrim, in your journey
You may travel far,
For pilgrim it's a long way
To find out who you are…
I invite you to try a class, attend a workshop, read about the practices, attend a retreat and, above all, be curious and open to how the practice of yoga can support and transform you. We just have to show up and unroll the mat to start.
Please let me know how I can assist you with this ancient practice for your modern living!
Namaste,
Christa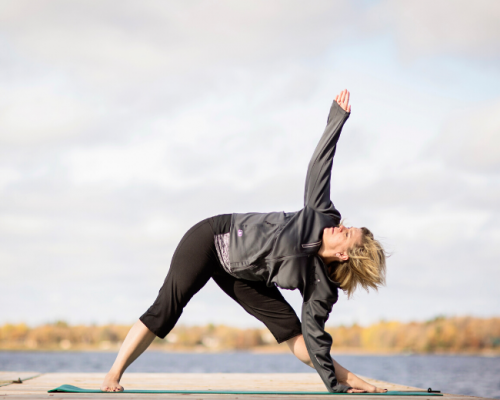 CEO and Founder of Replenish Living
Get to Know Christa: Bio and Experience
Christa's Vision & Philosophy Christa's Vision & Philosophy
Christa is dedicated to a life that enriches the welfare of all—rich, poor, and everyone in-between. She is driven by a desire to serve God and all His people by leading them through a spiritual, physical, and emotional journey to connectedness, community, and acceptance.
About Christa
Christa had worked tirelessly for many years in the fast-paced contact center industry and was blessed with great success as a contact center executive and trusted industry expert. However, she could not help but feel like it was at the expense of her health and happiness. In her search for inner peace and journey to mind-body-soul unity, Christa began taking yoga classes in 2001 while living in California. In 2009, Christa began her formal yoga teacher studies in Duluth, Minnesota. She learned the 8 Limbs of Ashanta Yoga and Hatha Yoga, which formed the foundation of her current yoga practice and teaching. By 2010, she was RYT 500 certified by Yoga Alliance and immersed herself fully in the ancient practice by sharing her journey through teaching.  After several years of sharing her journey with students throughout the U.S., Christa opened up Replenish Yoga Studio in International Falls where she established a popular Yoga Teacher Training course.
In 2017, Christa grew deeper in her yoga practice when she traveled to India, the birthplace of yoga, for the very first time. As a result of this life-changing journey, Christa became committed to sharing the spiritual and cultural journey to India with others by offering several retreats throughout the year. A part of Christa's new vision included sharing the gift of yoga in India, so she partnered with Adhya Yoga School, a non-profit organization that offers Yoga Alliance certified 200-hour Hatha & Ashtanga Yoga Teacher Training in Rishikesh, India. The Adhya Yoga School is a collective effort of yoga teachers worldwide that are devoted to helping others find purpose, happiness, and acceptance.
Although the recent pandemic put Christa's international yoga ventures on pause, Christa has diligently maintained her yoga practice on a personal level and with others. She is excited and humbled by the opportunity to continue sharing her love for yoga with even more people for many more years to come.