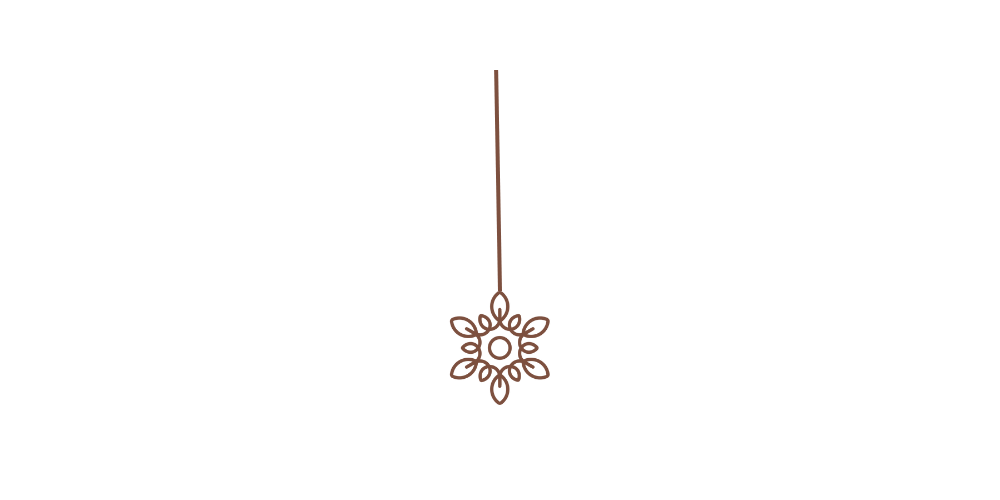 Allow us to help guide you to your highest good
Meet our Teachers
A collective of spiritual teachers and healers to assist you in our spiritual journey.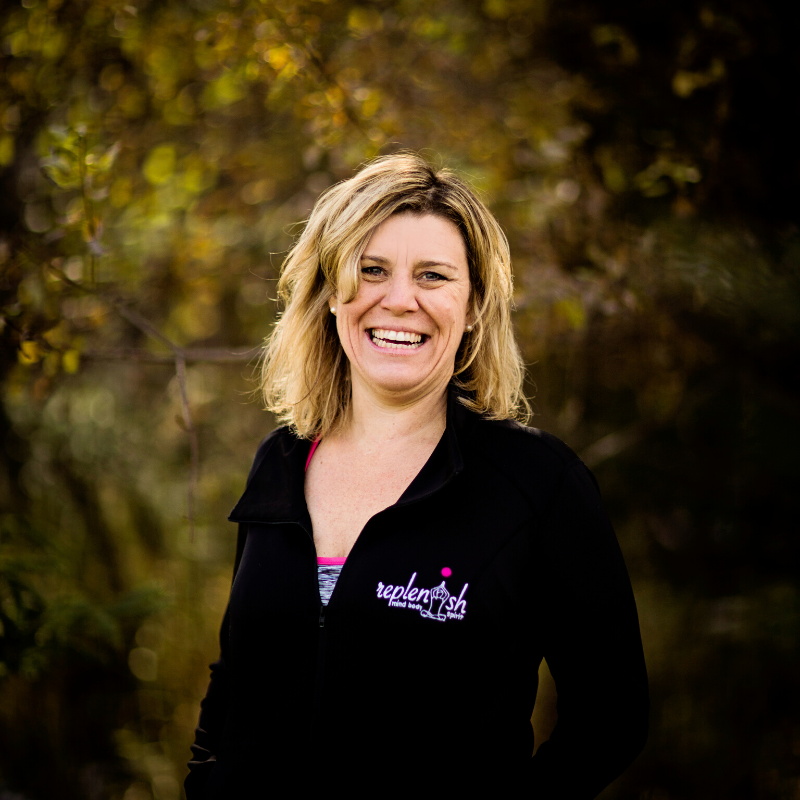 In  2010 Christa was RYT 500 certified by Yoga Alliance and immersed herself fully in the ancient practice by sharing her journey through teaching. After several years of sharing her journey with students throughout the U.S., Christa opened up Replenish Yoga Studio in International Falls where she established a popular Yoga Teacher Training course. Christa is dedicated to a life that enriches the welfare of all—rich, poor, and everyone in-between. She is driven by a desire to serve God and all His people by leading them through a spiritual, physical, and emotional journey to connectedness, community, and acceptance.
Read More About Christa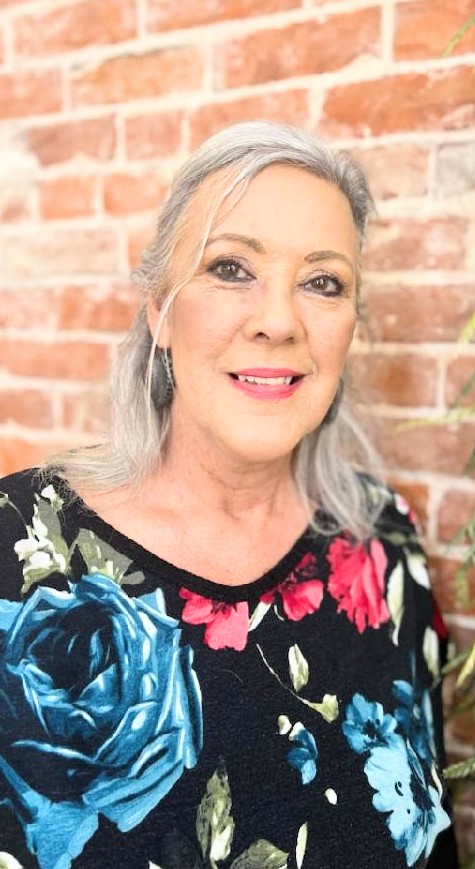 Monica Ruth Hatch is a Spiritual Life Coach and as a coach, educator, and consultant she works with
individuals and teams in expanding their professional and personal potential. Monica also focuses on
Spirituality with a Metaphysical Perspective. She has a diverse background in management, sales,
customer service, training, and teaching which has provided her expertise and insight into coaching.
Areas of focus include relationship building, leadership skills, and communication skills. She is known for
her exceptional work with clients at treatment centers by guiding people through their addictions to live
an empowered life. Besides being a Spiritual Life Coach, Monica is an intuitive and incorporates these
elements into her coaching experience because it provides a deeper understanding of subconscious
beliefs that may be hampering one's progress. This process involves calling upon Spirit to assist in
redefining life's meaning and emerge a more empowered individual.
Visit Website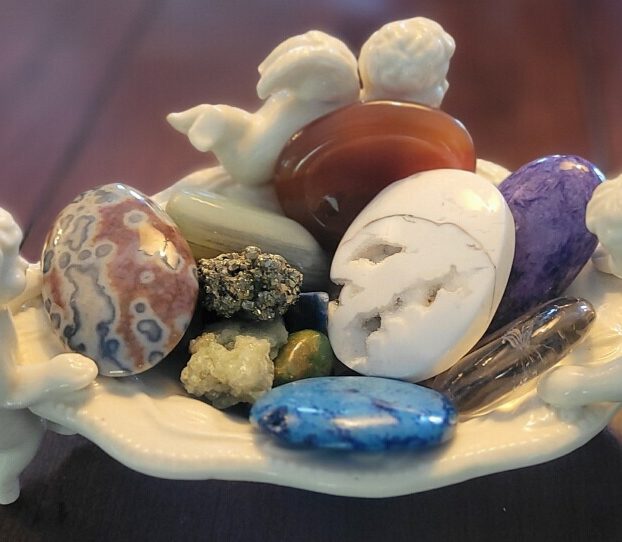 Cynthia Carrese - Crystal/Aromatherapy Oil Therapy
Crystals have their particular vibration and frequency, which arise from their molecular composition.
These vibrations and energies can help uplift our mood, mind, and health often in the way essential
oils and aromatherapy work. Acting like a magnet, it can absorb the negative energies and welcome
fresh vibes. I have worked with crystals and oils for over 20 years.
Crystals are naturally extracted, they carry the energies of the sun, moon, and oceans to improve our
well-being.
There are a whole range of different types of crystals/oils and each one has their own healing
attribute and impact different parts of the body and help with different things you want to increase or
decrease. If you need assistance with anxiety, love, childhood wounds, sleep disorders, headaches,
abundance, trust, self-esteem, energy, I would love to assist you.
Science recognizes the astonishing abilities of quartz crystals. The crystalline structure of quartz
carries electricity and radio frequencies. This is why quartz is used in radios and additional
electronic devices. Scientists are working with quartz and crystals as sources of unlimited
alternative energy.
I will send a short questionnaire of what you are experiencing or want to work on. This gives me time
to prepare an hour-long class where we will breathe, listen to soothing music and come up with
affirmations designed for you. I will have crystals selected to enhance your experience during our
session. I will also introduce you to certain oils that when combined with crystals will balance you
out!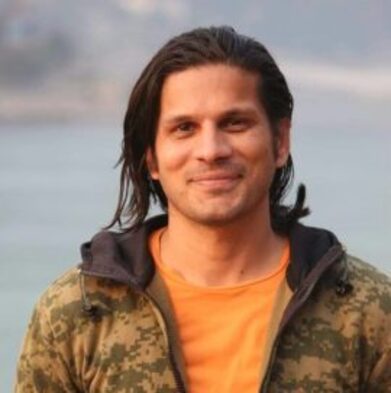 In the realm of health and wellness, one name shines with brilliance – Pravesh Narwal, a guiding light and a certified expert in the Ministry of Ayush, Government of India. As an experienced E-RYT 500, accredited by Yoga Alliance, Pravesh's journey through yoga knows no bounds.
Drawing from the rich heritage of ancient Indian exercise arts, their expertise in Mace/Gada and Mugdar adds depth to their teachings, infusing each class with the grace and strength of these revered practices. In equal measure, their mastery in StrongFirst Kettlebell training showcases the harmonious blend of traditional and contemporary elements in their teachings.
With a background steeped in orthopedic rehab, Pravesh's teachings transcend the physical realm, emphasizing proper alignment and mindful movements. Within their sanctuary of learning, students of all levels find solace, encouraged to explore their physical capabilities and embrace a profound awareness of their bodies.
Yet, Pravesh's wisdom extends far beyond the confines of the physical self. Immersed in the sacred teachings of Yogic Philosophy, they offer profound insights into self-awareness, inner peace, and the path of spiritual growth. With each discourse, they ignite the flames of introspection, guiding seekers towards the depths of self-discovery.
But there's more to the enchanting tapestry of Pravesh's expertise. Within the realm of sound, they wield the healing power of sound therapy, enriching their classes with the harmonious vibrations of sound healing. In sacred resonance, the healing sounds reverberate through the heart and soul, offering solace and balance to the seekers.
With a compassionate heart as their guiding compass, Pravesh encourages each student to embark on a personal odyssey, fostering a profound connection with their inner selves. They inspire a way of life where the ethical principles of yoga – compassion, truthfulness, and mindfulness – intertwine with daily living.
In the sacred fusion of Ministry-certified health and wellness knowledge, ancient exercise arts, Yogic Philosophy, and the harmonizing touch of sound healing, Pravesh's classes become a transformative journey. Each class offers an immersive experience where the mind finds serenity, the body finds strength, and the soul finds solace.
With every breath, Pravesh leads their students towards wellness and self-discovery, guiding them on a path where body, mind, and soul unite in a harmonious embrace. In the presence of this wise and compassionate teacher, the sacred journey of inner growth unfolds, enriched by the timeless wisdom of yoga and the harmonizing essence of sound healing.
As seekers venture into Pravesh Narwal's realm of wisdom, they discover the profound impact of holistic teachings, igniting their potential for profound transformation. Within the sanctuary of their guidance, the journey toward well-being and self-discovery becomes an invitation to embrace the symphony of life's unfolding mysteries.
Visit Website
Book Us In Your Studio
Explore the depths of our spiritual offerings as we help you find inner peace within. Our team is here to offer support, guidance, and resources that can help unlock a new level of understanding,awareness, and enlightenment in your life.