Replenish Yoga & Wellness
ANCIENT WISDOM, MODERN LIVING

By learning and living yoga's ancient teachings, we can open our hearts, minds, and bodies to limitless possibilities.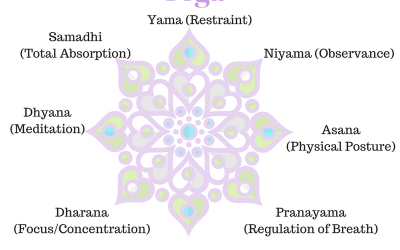 The eightfold path in Patanjali's Yoga Sutra is called Ashtanga, which translates to "eight limbs". These eight steps act as guidelines on how to live a life full of meaning & purpose. They serve as a guide for moral and ethical conduct and self-discipline; they help...
read more

Always know what you'll pay.
No pre-registration.
On all walk-in classes.
10 Walk-In Classes of your choice
MONTHLY MEMBERSHIPS
Starting At
Family memberships available as well

Private Yoga
From children and family sessions, to yoga for athletes and groups, even home parties, Replenish can specially design yoga experiences to meet your individual needs.
Corporate Yoga
Replenish can design the perfect retreat for your corporate team and employees. Activities can involve yoga studies, classes and workshops combined with outdoor activities (guided fishing, golfing, hiking, skiing, snowshoeing) with relaxation and personal services (massage, Reiki, private yoga).
Yoga Integration Training
Mental and behavioral health professionals, educators, healthcare providers and more can integrate yoga into their professional practices with Replenish's custom Yoga Integration Training. Replenish can help you use the powerful tools of yoga, relaxation, breathing practices and meditation for your students, staff and/or clients.
"The most important pieces of equipment you need for
doing yoga are your body and your mind."