Welcome Fellow Soul,
Yoga changed my life. Pure and simple. And I didn't see it coming.
I had practiced yoga in gyms and YMCA's across America, and my otherwise non-athletic self-needed and loved its physical aspects. But I wasn't prepared for the impact the ancient practice would have on me mentally and spiritually. When the 8 Limbs of Ashtanga Yoga (a traditional Himalayan yoga philosophy and practice dating back to Vedic times) was laid out in front of my, busy, stressed out, unhealthy, out of balance, crabby and shallow self, it was like discovering all five senses for the first time – all at once. Yoga provided a new lens through which to view the world, myself and my role.
Suddenly, yoga wasn't about poses, pants, and headstands! It was about loving-kindness, connectivity, love, community, balance, self-awareness, strength, flexibility and CHOOSING how to live. Since that day in 2009, the brilliance of this almost 4,000-year-old philosophy and practice has never ceased to amaze, delight, support and transform me!
Yoga teaches self-responsibility and self-kindness, making us accountable for our choices and actions, how we live and what we think, do, say and seek. That's an awful lot, but thankfully, yoga teaches its lessons gently, kindly reminding us that we are all special… but not really. The human experience encourages us to laugh at ourselves, not take things too seriously, forgive and love above all else. It reminds us what it is to live a full life, wholly in mind, body and spirit.  
Today I am a big fan of sharing my yoga practice and teachings with as many Western seekers as I can. I believe many aspects of our North American culture are literally killing you physically, mentally and emotionally. If you have perfected being too busy and stressed out, if you are an over-worked parent, exhausted Mom, or tired soul. If you are insecure, sad, angry, bored, living out of balance, seeking calm, in need of restoration and replenishment—I'd love to share with you what I have learned though my own journey.
"Pilgrim"
By Enya

Pilgrim, how you journey
On the road you chose
To find out why the winds die
And where the stories go.

All days come from one day
That much you must know,
You cannot change what's over
But only where you go.

Pilgrim, in your journey
You may travel far,
For pilgrim it's a long way
To find out who you are…
I invite you to try a class, attend a workshop, read about the practices, attend a retreat and, above all, be curious and open to how the practice of yoga can support and transform you. We just have to show up and unroll the mat to start.
Please let me know how I can assist you with this ancient practice for your modern living!
Namaste,
Christa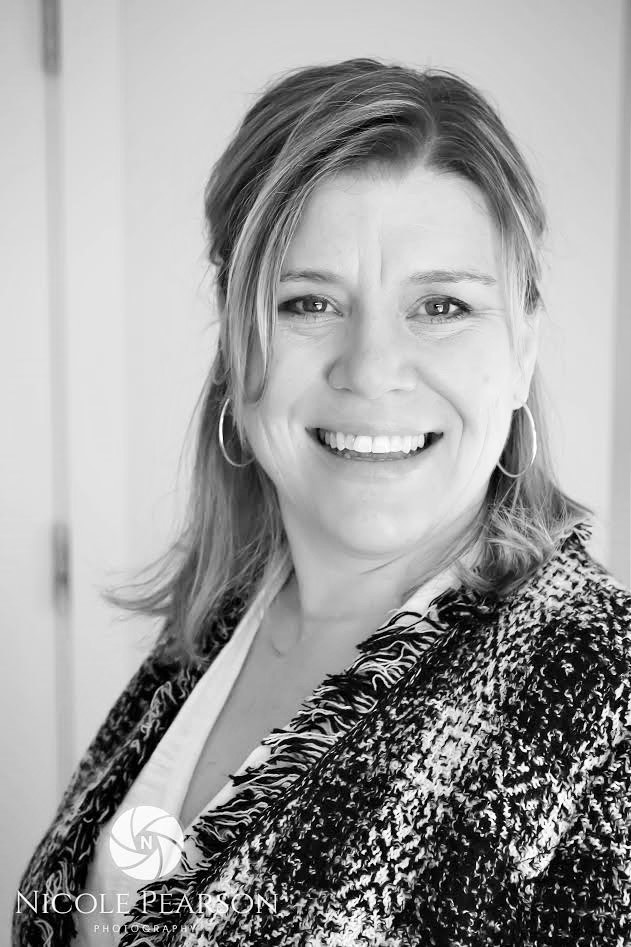 Christa Heibel
An experienced consultant in sales, marketing and business development, Christa began taking yoga classes in 2001 while living in California. She began her formal yoga teacher studies in 2009 at Yoga North  in Duluth, MN. There she learned the 8 Limbs of Ashtanga Yoga and Hatha yoga, which formed the foundation of her current yoga practice and teaching.
Christa was RYT 500 certified by Yoga Alliance  in 2010 and specializes in helping people find greater ease in mind, body and spirit through the practice of traditional yoga.

While living in Denver, CO, in 1998, Christa began her Reiki study and has since received both Reiki I and Reiki II certifications  . The experience of a Reiki treatment varies from person to person. However, most enjoy feelings of deep relaxation and a wonderful glowing radiance flowing through and around the body. Christa provides private Reiki sessions.
Christa opened the Replenish yoga studio in International Falls in 2016, and has since established a popular Yoga Teacher Training course. The certificate program is licensed as a private career school with the Minnesota Office of Higher Education.
In 2017, Christa traveled in India, the birthplace of yoga, for the first time. While there, she made connections – with new friends, herself, and above all, her personal yoga practice. Christa returned home to Minnesota committed to sharing with others not only the physical benefits of yoga, but also its ancient philosophies. Her deep understanding of the connection between mind, body and spirit provides new paths to health and well-being for all of us living in today's modern world.